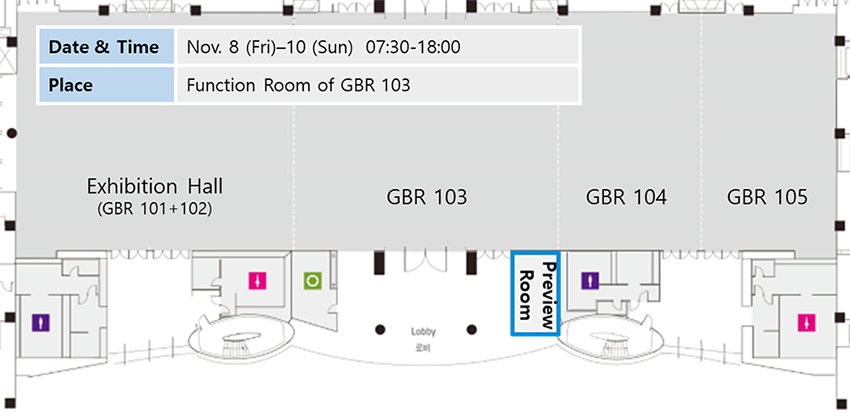 • All Presenters MUST visit the Preview Room to check their presentation file(s) appear(s) properly at least 1 hour before session starts. A technician will be ready to assist you with checking your presentation file(s).
• Presenters will be given individual QR code on site to access their own sessions.
• If your presentation file(s) contain(s) animations or video clips, you are advised to check over the technical matters 2 hours prior to your session.
• All presentation file(s) will be stored on a network server and will be accessible from the PC in each session room where the presentation will be held 30 minutes prior to the start of the session.
4. Prior Meeting
• Presenters are highly recommended to meet their chairpersons or moderator in the session room in advance and take a seat in the 'Reserved Seat' area for speakers in the first row at least 10 minutes before their session starts.
5. Audio Visual Equipment
• All presenters should only use venue facilities. Each session room will be equipped with the following:
Laptop (operated by a technician at the control box) running MS-Office PowerPoint 2016 operated in Windows 7,
equipped with compact disk reader (CD & DVD) and USB drive.
* Preview room laptops are also prepared with same specifications as above.
A smart pointer, a mouse, and a timer which will be shown on the monitor.
Beam projector (RGB Port).
Screen.

• To avoid frequently occurring technical problems during the presentation, all presenters are asked to use only IBM compatible PCs and the single LCD projector preset in the session room for all presentations during the Scientific Session.
• We strongly advised against presenters bringing and using their own laptop computers (especially Macintosh laptops).
• If it is unavoidable to use your own laptop, you should bring all the necessary adaptors which are compatible with our beam projector (RGB port). To ensure compatibility, you MUST check your laptop at the session room 30 minutes before the session begins.
• Presenters requiring the use of other A/V equipment must inform the secretariat no later than October 18, 2019.
6. Equipment on the Podium
• Upon the presenter reaching at the podium, room and lights will be dimmed and the first slide will be projected onto the screen.
• Presenters may operate the slideshow either by clicking the left button of the mouse, or by using the Smart pointer to remotely control the slides back and forth.
• Please leave the Smart Pointer at the podium after your presentation is finished.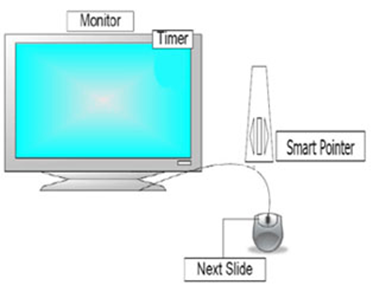 Should you have any inquiries, please feel free to contact the ConsAsia 2019 Secretariat.